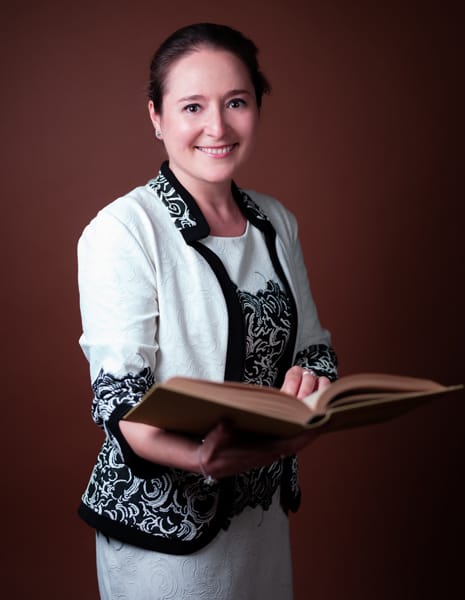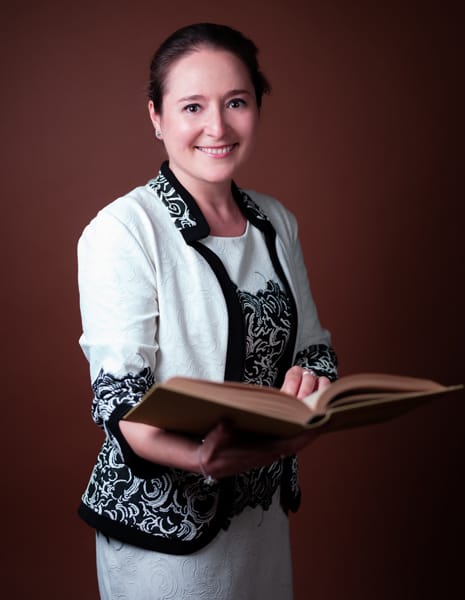 The method of understanding music and developing independent artistic thinking is based on the knowledge I acquired from my pedagogues at the Nizhny Novgorod Music Academy (Russia) and in my work in Russia and Germany, as well as on the system of working with art developed by director, actor and pedagogue Konstantin Stanislavsky (known worldwide as the 'Stanislavsky System'). The system is a method that can be applied to any area of human creative activity. It makes it possible both to study and understand the essence of art phenomena and, with the help of experiencing and embodying, to interpret music or other art forms oneself.
In the spirit of Stanislavsky, I understand my method as a living process that is constantly in transformation, living from the influences of my students and adapting to their individual goals and needs. Understanding music holistically and embodying it honestly by drawing on memories and emotions – this is the approach I take with my method.
The classes are interactive and often integrate other art forms such as painting, poetry, dance or photography. My students have often reported back to me that they find my teaching a creative and joyful process that enables them to learn effectively.
Why understanding music?
Music, like other arts, is a way of understanding the world, an inexhaustible source of wisdom and joy. It is created by people for people and is a means of communication.
Music can do more than move us emotionally. Through their music, composers communicate ideas that we can understand, they communicate with us through their works about themes such as life and death, love and freedom – themes that move us all. By understanding music, it becomes a means of communication for you too and you will be able to interpret music in your own personal way beyond performance.
Understanding music enriches life and can help us find answers to our most important questions. It can offer us orientation, make us more successful and happier. When we understand music better, we understand life better.
Would you like a free trial lesson or do you have any questions? Book a free lesson or send me an e-mail!
I am looking forward to hearing from you!
Who do I work with?
Among my students are people from many corners of the world: for example from North and South America, Russia, China, South Korea, Japan, Norway, Great Britain, France, Germany, Austria, Spain, Portugal and Greece, among them also prize-winners of international competitions.
These can be concrete results of our cooperation:
Enjoyment of music and making music
Free development of your creative potential
Holistic personality development
A reduction of stress level during stage performances
A confident stage presence, e.g. at exams, competitions, orchestral auditions
More successful solo or orchestral careers and/or teaching activities
Improved quality of self-study and quality of life
A more accurate and deeper understanding of music, other art forms and human psychology.
The knowledge acquired in our classes becomes a natural part of my students' lives and, if they are professional musicians, the basis of their own artistic or pedagogical work.
I am delighted with the achievements of my students and take great pleasure in the fact that our classes bring them concrete, measurable benefits. They are happy to share their feedback.
Understanding music academy